President Trump issued an impassioned plea to the American people via the official White House Twitter account. Throughout the five minute address, he denounced cancel culture and political violence as well as the events that took place at the U.S. Capitol last week.
Click on link to see video on White House's official twitter account:
---
---
---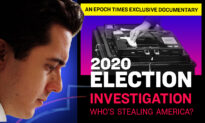 This is the first investigative documentary published on election integrity in the 2020 U.S. presidential election. Why was the vote count halted in key swing states on election night? What are the problems and potential fraud associated with mail-in ballots? Is Dominion Voting Systems secure or not?
View the documentary ->
---
In September 2018, Trump signed an executive order that says "not later than 45 days after the conclusion of a United States election, the Director of National Intelligence, in consultation with the heads of any other appropriate executive departments and agencies (agencies), shall conduct an assessment of any information indicating that a foreign government, or any person acting as an agent of or on behalf of a foreign government, has acted with the intent or purpose of interfering in that election,"...
Read more ->
---
The IT experts who conducted the forensic audit on the voting machines in Antrim, County said the machines and software are intentionally set up for voter fraud. Dominion Voting denies this. The experts pointed out that the ridiculously high rate of 68% error is absolutely ridiculous. That means an administrator could change 68% of the vote in the county.
Read more ->
Image: Gage Skidmore, flickr